Market snapshot
Below is the highest- and lowest-priced closing on a free-market, private, whole ownership sale from the most recent Pitkin County transaction records.
High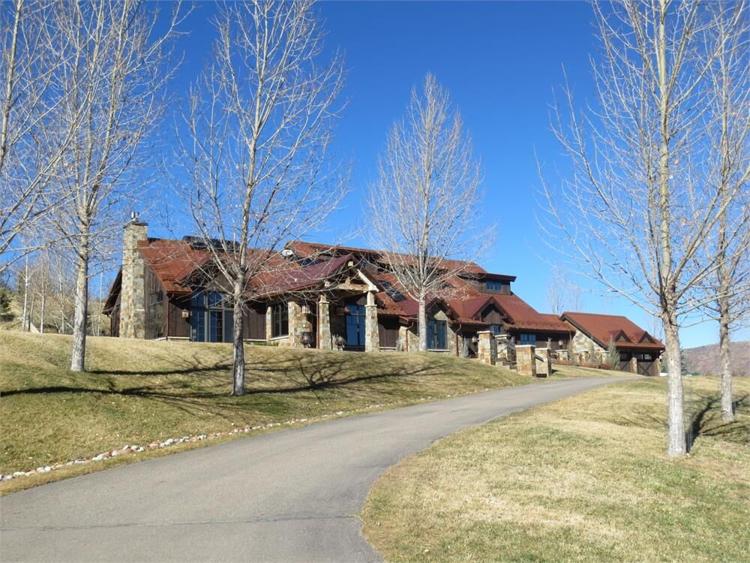 Snowmass
Built in 2006, this Snowmass home (4305 Snowmass Creek Road) offers over 6,600 square feet of living space with five bedrooms and six full bathrooms.
$17,625,000
Low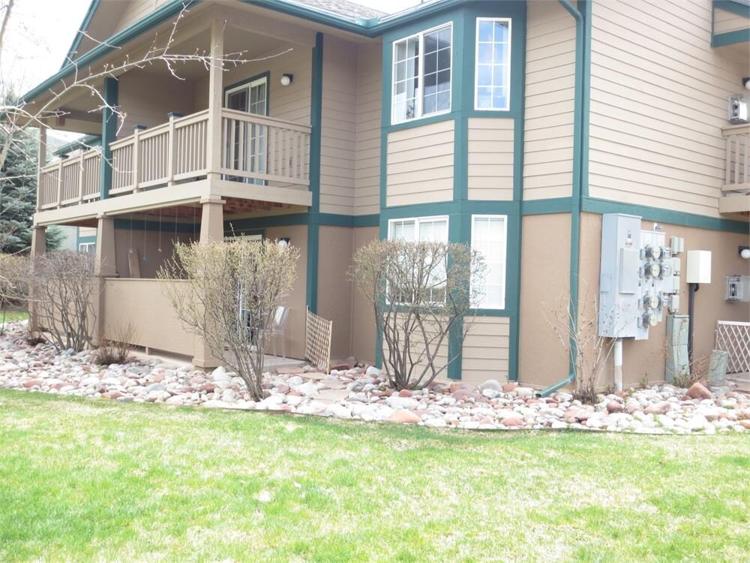 Basalt
This two-bedroom, two-bathroom condo is located within the Villas at Elk Run and is over 1,000 square feet.
$458,000
Real Estate Transactions Recorded, Oct. 11 – Oct. 17, 2020
Grantor: Stovitz Trust; Stovitz, Kenneth Trustee; Stovtiz, Laura Trust
Grantee: 263 Park Avenue LLC
Property: Park Dale 2
Cost: $11,750,000
Grantor: Ippolito Trust; Ippolito, Vincent Trustee
Grantee: Adelsheimer, Gregg; Adelsheimer, Pamela
Property: Residence Interest No. 12 Aspen Highlands Condo 8105
Cost: $35,000
Grantor: Bennington, Thomas H III
Grantee: Finch, Hayley E; House, Nancy J
Property: Villas at Elk Run 4204
Cost: $458,000
Grantor: Gentry Family Real Estate LLC
Grantee: Seven Mountain Trust LLC
Property: Deerbrook Townhome B4
Cost: $2,230,000
Grantor: Rogers, James Charles Victor; Rogers, Lisanne Lockyer
Grantee: Broussard, Todd J; Broussard, Lynne B
Property: Residence Interest No. 9 Aspen Highlands Condo 2308
Cost: $21,000
Grantor: Kornreich, James; Kornreich, Meredith
Grantee: JS Bashara Investments LLC
Property: Residence Interest 1 Aspen Highlands Condo 8305
Cost: $70,000
Grantor: Keefe, Joan A Trust; Keefe, Joan A Trustee
Grantee: Miller, Ellen C
Property: Residences st Roaring Fork 201 Garage Unit Residences at Roaring Fork 201
Cost: $930,000
Grantor: Cohen, Ronald
Grantee: Carmody Investments 1 LLC
Property: Interval Interest A Sanctuary at Snowmass 150
Cost: $160,000
Grantor: APCHA
Grantee: Chernosky, David J
Property: Burlingame Ranch II Condo 301 335 Paepcke Drive
Cost: $307,652
Grantor: 664 Divide Drive LLC
Grantee: Tacales LLC
Property: Divide 23
Cost: $10,350,000
Grantor: Aspen March LLC
Grantee: 549 Race Alley LLC
Property: Fox Crossings 4-5
Cost: $12,000,000
Grantor: Limenitis LLC
Grantee: Casa De Aspen LLC
Property: Assay Hill Lodge 624; Assay Hill Lodge 13524; Assay Hill Lodge 634; Assay Hill Lodge 13534
Cost: $1,295,000
Grantor: Levinson, Dan B; Levinson, Lynne L
Grantee: 114 Maroon Drive LLC
Property: Pyramid View 4
Cost: $11,150,000
Grantor: Wesson, Patsy C
Grantee: Nassif, Monica; Nassif, David
Property: Horse Ranch 72
Cost: $4,500,000
Grantor: Ellis, James Byron
Grantee: Lift One Rentals LLC
Property: Shadow Mountain Townhomes 7
Cost: $1,500,000
Grantor: Peak, Julie Jo; Hightower, David Wayne
Grantee: RP Aspen LLC
Property: Residence Interest 11 Aspen Highlands Condo 8311
Cost: $40,000
Grantor: Harlee 425 LLC
Grantee: MOMO LLC
Property: Woodrun Place 17 I
Cost: $654,750
Grantor: Remmers Trust; Remmers, Harry E Trustee; Remmers, Marlen K Trustee; Remmers, Marlene K Trustee
Grantee: Batson, John Hayes; Kunin-Batson, Alicia
Property: Redstone 13
Cost: $1,080,000
Grantor: Nevins, Julie
Grantee: Albee Andrew; Newcomb, Christine
Property: Seasons Four 105 B
Cost: $515,000
Grantor: Steven J Dell Trust; Steven J Dell Trustee
Grantee: 238 Aspen LLC
Property: Part of Red Mountain 1 12-13 1 10 85 NE4SE4
Cost: $12,876,750
Grantor: Joben Aspen LLC
Grantee: Alienated Majesty LLC
Property: Turley 2
Cost: $8,725,000
Grantor: Schlanger, Meredith; Schlanger, Daniel
Grantee: Sharps, Lewis S; Sharps, Melanie
Property: Timbers Club at Snowmass S48
Cost: $173,750
Grantor: Sorhage, Steve
Grantee: Purdy, Robert E Jr Trust; Purdy, Karen Trust
Property: Villas at Elk Run 9102
Cost: $475,000
Grantor: Phillippe, Thomas E; Phillipe, Susan Marie
Grantee: Continental Hotel Holdings LLC
Property: Aspen City of 48 D-E
Cost: $12,000,000
Grantor: Eaton Hugh Mccurdy III Trust; Eaton Hugh Mccurdy III Trustee; Eaton Gay Avery Miller Trustee
Grantee: Broderick L G
Property: Aspen Alps North 804
Cost: $4,500,000
Grantor: TAML Holdings LTD
Grantee: Fryklund, Robert; Fryklund, Louise
Property: Goldsmith Townhomes 2
Cost: $4,875,000
Grantor: Gortan, Tiziano; Gortan, Enrica Usseglio
Grantee: Bennett, Eleanor
Property: Mountain River Manor 8
Cost: $535,000
Grantor: Williams, Gary A T
Grantee: Stofko, Adam; Stofko, Alison
Property: Holland Hills 32
Cost: $890,000
Grantor: East Owl Creek Investments LLC
Grantee: Moler, William R Trust
Property: East Owl Creek 2
Cost: $12,500,000
Grantor: Henschel, Jon; Henschel, Rebecca
Grantee: Headwall LLC
Property: Melton Ranch II 37
Cost: $2,400,000
Grantor: Sirkus, Robert; Sirkus, Adriane
Grantee: Wilders LLC
Property: Ridgerun II 12
Cost: $4,350,000
Grantor: Scott, Joseph A
Grantee: Gantman Kathryn Popeil Trust
Property: Starwood 4 R35
Cost: $3,780,000
Grantor: McClintock, Richard; McClintock, Peggy; McClintock Richard G
Grantee: C B R F Properties LLC
Property: 1/2 Interest Roaring Fork Club PUD 1 18, 1/2 Interest
Cost: $2,250,000
Grantor: Craig & Lee Williams Family Partnership LTD
Grantee: Elk Run Ranch Aspen LLC
Property: Davis/Donnelley Lot Split 2
Cost: $17,625,000
Grantor: SV Building 8 Development LLC
Grantee: Caribou Holdings LLC
Property: Club Interest No. 403-2 One Snowmass East 403
Cost: $156,600
Grantor: Nuestro Nido LLC
Grantee: Sirkus, Robert; Sirkus, Adriane
Property: Country Club Townhomes 40
Cost: $3,000,000
Grantor: Bandel, Irmtraut Estate of; Barker, Janice per Rep
Grantee: Boyd, Wes T; Christie, Douglas C
Property: Prince Creek 2 1
Cost: $725,000
Grantor: Buhler, Gina
Grantee: Aspen City of
Property: Aspen Water Treatment Plant & AFF Housing 2
Cost: $205,723.99
Grantor: Jona Capital Inc; Jona Holdings Inc
Grantee: Abelman, Jared
Property: Aspen Square 324
Cost: $945,000
Grantor: Spring Street 304 LLC
Grantee: Speetjens J Karel; Speetjens, Susan B
Property: Obermeyer Place Condo 304 Spring Street
Cost: $5,600,000
Grantor: Malek, Marlene A
Grantee: Aspen March LLC
Property: Pitkin Green 2 13
Cost: $13,950,000
Grantor: CVL Investments LLC
Grantee: Moebius T Tyler
Property: Redstone 15
Cost: $450,000
Grantor: Fleck, Barbara; Fleck, Aaron
Grantee: Safe Harbour Eat VII LLC
Property: Fleck Minor Lot Split 12A
Cost: $2,900,00
Grantor: Atwood, Mike; Atwood, Melissa
Grantee: Hoogenboom, Barbara J; Hoogenboom, David J
Property: 34 8 88 NESW4
Cost: $565,000
Year to Date – Jan. 1 – Oct. 23, 2020*
Total transactions: 279 (up 15%); Total sales volume: 699,035,786
(up 91%); Sales to list price ratio: 95% (no change) Active listings: 661 (up 6%)
*According to activity tracked by the Aspen-Glenwood MLS for Pitkin ­County (residential sales only, compared to the same period last year).