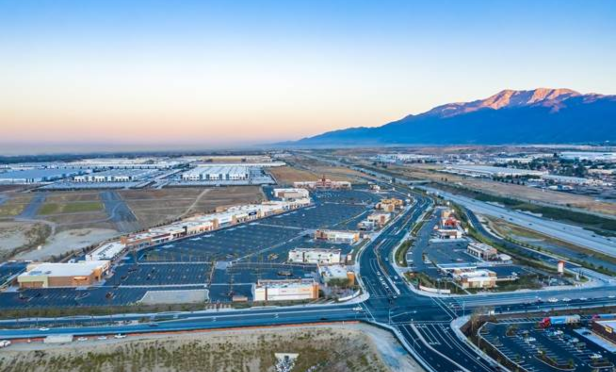 Investors aren't the only players seeing value in experiential retail. Cities are focused on approving retail projects that have a community focus. Developers and architects pushing projects through the entitlement phase have seen the city show increased interest in those elements of new retail and retail redevelopment.
"The city is focused on creating great people places in communities. It seems to be an important factor that cities are considering now when we are going through the approvals process for entitlements. They are looking at placemaking, and they are sensitive to that," Greg Lyon, principal and design director for Nadel Architecture + Planning, tells GlobeSt.com.
The trend is community, and the exact amenities in each retail center depend on the project. "Of course, it takes more than the city's pull to create spaces that truly serve the community needs," says Lyon. "There are, of course, nuances,. If the property is more culinary based, you are going to want to have more communal dining areas, you are going to want more operable roll-up walls to allow indoor-outdoor space. It is all about bringing people together so that they can interact in these environments. But, it depends on the use.
Lyon recommends all stakeholders get together earlier and look closely at the micro-market. "The project works best when the developer wants to dive in to the aspirations of the community and do something authentic and who is sensitive to the demographics and psychographics of the lifestyle considerations," he says. "Clients that are willing to bring in all consultants at the beginning end up with a richer more immersive environment."
Some developers are already on board, but others are still adapting to the new market and consumer demands, which Lyon says are long-term trends. "Some developers have spent a majority of their career working on destination retail shopping that is commodity driven are now challenged with having less shop space, no large anchor tenants and shift uses to service people," he says. "For those developers, there is a little more of a discussion about where the market is going. There are also developers that are very savvy with new trends and are focused on creating these type of environments."
As an added benefit, Lyon says that there is typically a cost savings in designing a center in this way. "When you do approach a project like this, there is a savings in the architecture," he says. "The environment that the shopper experiences is everything that happens in front of the storefront. A lot of times, if we are working with a developer from the beginning, we can focus on the environment and the architecture becomes a backdrop to that. From the client's perspective, it can be a cost savings."